Well it's happening again , another attempt at a National Professional Soccer League in Canada. , what can one say , perhaps "with glowing hearts we see thee rise " is a tad over the top ?
I"ll get to the new Canadian Premier League in good time but first a look at previous efforts , there has only really been two real national attempts firstly in 1983 with the "Canadian Professional Soccer League", the league started with 6 clubs on May 21st  but by Rounds 7 & 8 it  had lost Toronto Nationals closely followed by Inter Montreal. The league limped on for 5 more rounds before the clubs called time on July 10th and disbanded the league. It was decided to play a 4 team play off with the remaining clubs to decide a champion , 2 best of 3 semi finals ended up with Edmonton Eagles winning home and away against Calgary Mustangs  in one and in the other it took Hamilton Steelers 3 games to overcome Mississauga Croatia.
So 73 days after the start of the league we come to the one leg final at the Clarke Stadium in  Edmonton to finish the shortened season. On Aug 1st the Eagles dominated the game and beat the Steelers by 2-0. So that was a condensed version of the first attempt.
That was the end for that first attempt.
The next effort was timed well , it was in 1987 when it was  tried again , this on the back of Canada being at the Mexico World Cup in 1986 , enthusiasm was high and the time was ripe. Canada had lost all their games in Mexico , playing 3 games against France, Hungary and the Soviet Union but they put up a spirited display only conceding 5 goals and pushing France in their opening game in Leon and only losing 1-0.
So the "Canadian Soccer League" was formed in 1987 , this time starting with 8 clubs and having an East and a West Conference each with 4 clubs. The playing season was 20 league games followed by a play off for the title of Champions.
Both conference winners made it through the play offs and played in the one off final in Calgary with Calgary Kickers beating Hamilton Steelers 2-1.
So the Steelers had lost in this final and the one in 83 , unfortunately for them they also lost the next 3 finals.
So 5 consecutive final losses , they certainly had walked under some ladders and had a few black cats walk in front of them !
From 1988 Vancouver 86'ers dominated the league for the next 5 years winning the West Conference on 3 occasions and then the one division league it its last 2 seasons and also going on to win 4 straight play off finals only blotting their copybook by losing the last play off in 92 when losing to Winnipeg Fury in a 2 leg final.
They also set a record in Professional Sport in Canada by being unbeaten for 46 games spread over 1988 & 1989 seasons. I'm unsure as to whether that record is still intact ?
That last season in 1992 started badly with 2 teams Kitchener Kickers and Hamilton Steelers folding 3 weeks before opening day.  So it started amid financial problems with only a 6 team set up , a 20 game league followed by the play offs. As mentioned above  Winnipeg Fury winning the title of champions.
Such a shame the 86 'ers couldn't complete the 5 year set.
So from the beginning of the league in 87 amid the World Cup enthusiasm it took 6 years to reach a dismal end in 92.
At this Canadian teams spread their wings and began entering USA Soccer Leagues, teams from Montreal , Toronto and Vancouver entered the 1993 American  Professional Soccer League.
Vancouver 86 'ers carried on with their winning ways , this time winning the 7 team 24 game league by 5 points over Colorado Foxes. Toronto Blizzard finished 5th and Montreal Impact bottom.
Unfortunately 86 'ers lost in the Play Off semi finals to Los Angeles Salsa on penalties 3-1 ( missing 3 of 4) after a 2-2  draw , to make matters worse Salsa had equalized in the 93rd minute.  Then Salsa played Colorado Foxes who had   beaten Tampa Bay Rowdies in the other Semi Final , the Foxes winning the final 3-1 AET at the Titan Stadium in Fullerton in front of a crowd of 10,743.
Other teams since then have joined the American system , at this moment in time for 2019 we have  =
Tier 1.
Montreal Impact.
Toronto F C.
Vancouver Whitecaps all in the MLS.
---
@ Tier 2.
Ottawa Fury in the USL Championship.
@ Tier 3.
Toronto II in the USL D1.
@ Tier 4.
Calgary Foothills.
Thunder Bay Chill.
TSS FC Rovers.
Victoria Highlanders.
World Soccer Academy Winnipeg all in the USL D2.
So it's that time and about bloody time I hear some saying , its the new "Super duper" , Monumental, Stupendous , Humongous "Canadian Premier League".
The big day is on Saturday April 27 , hence the need to write this quickly , when FC Forge entertain York 9 FC in the '905' derby game at Tim Hortons Field in Hamilton. The teams are only 40 miles apart and a good crowd is expected , the stadium has a soccer capacity of 10,016 normally but this has been upped and 20,000 + are expected.
The league in doing their homework is working on projected attendances of between 5,000 & 8,000 so some of the smaller grounds capacities may be tested. It should also do away with the sight of "tarping" , this the use of matting / tarpaulin to cover rows of empty seats , please do not use the Urban dictionary if looking up tarping !
To make it clear to all I do not own a poncho.
The league is starting with 7 teams , it should haver been 8 but Ottawa Fury would not play ball and leave the American system.
Apparently pressure from the league , the Canada FA and CONCACAF should see them in the new league from next season 2020 , IF there is a next season.
The league is split into an Apertura  and a Clausura season and the champions of each will play each other , if its the same team the second best overall side will contest the final , so a team could win 2 championships and then lose in the  final game and  someone else is called "Champion". Great.
This is all a long way away and I wonder if all teams will complete the season , the travelling is horrendous and the cost will be astronomical.
Halifax Wanderers from Nova Scotia travel to Pacific FC from Langford , British Columbia  3 times this season whilst Pacific go to Halifax twice.
Its a distance of approx. 2,800 miles and to do this once  a season  is bad enough but to do it 2 / 3 times is insane . Do all clubs have the use of a League private jet ?  Its about a 7 hour non stop flight , if having to use the Nations Airlines its a 10 hour + flight with at least 1 change !
Perhaps a nice steady 3 day drive each way to build up team spirit
I hope it  goes well for all concerned in this adventure.
"Casser une jambe".
Constitution and grounds for 2019.
Cavalry @ Spruce Meadows, Foothills, Alberta.
Edmonton  @ Clarke Stadium, Edmonton , Alberta.
Forge @ Tim Hortons Field, Hamilton , Ontario.
Halifax Wanderers @ Wanderers Gd, Halifax, Nova Scotia.
Pacific @ Westhills Stadium, Langford , British Columbia.
Valour @ Investors Group Field, Winnipeg, Manitoba.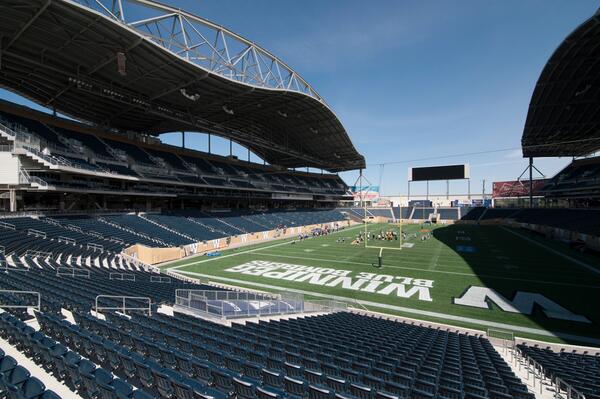 York 9 FC @ York Lions Stadium , Toronto , Ontario.